We seek to flood the hard places with the message of Hope that has led each one of us from darkness to light, knowing that this hope is the only thing that sets a person free.
Hard Places Community
Cambodia
Punlok Thmey Prevention And Restoration Centers
Our goal at Punlok Thmey Prevention and Restoration Centers is to help restore the lives of children who have been sexually exploited and abused, and to prevent it from happening to others. We do this through daily programs where kids ages 3-14 from the most impoverished areas learn about decision-making, choices, hope, love, and relationship. Restoration happens when our staff build trusting relationships with the kids through our English and Computer classes, Kids Clubs, Soccer program, School of Worship, and job-training program. We build relationships with whole families in attempts to stop the cycle of sexual exploitation and abuse.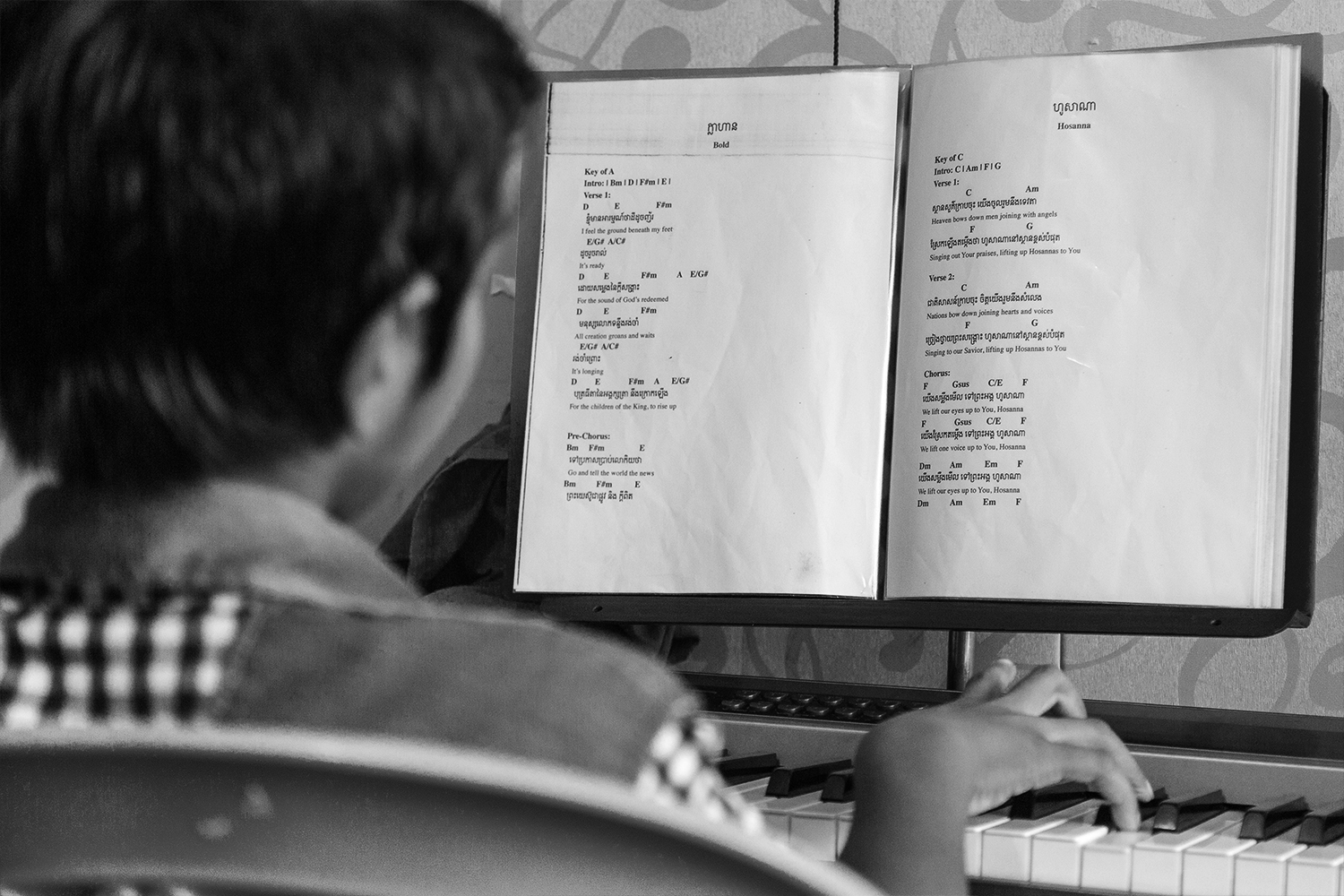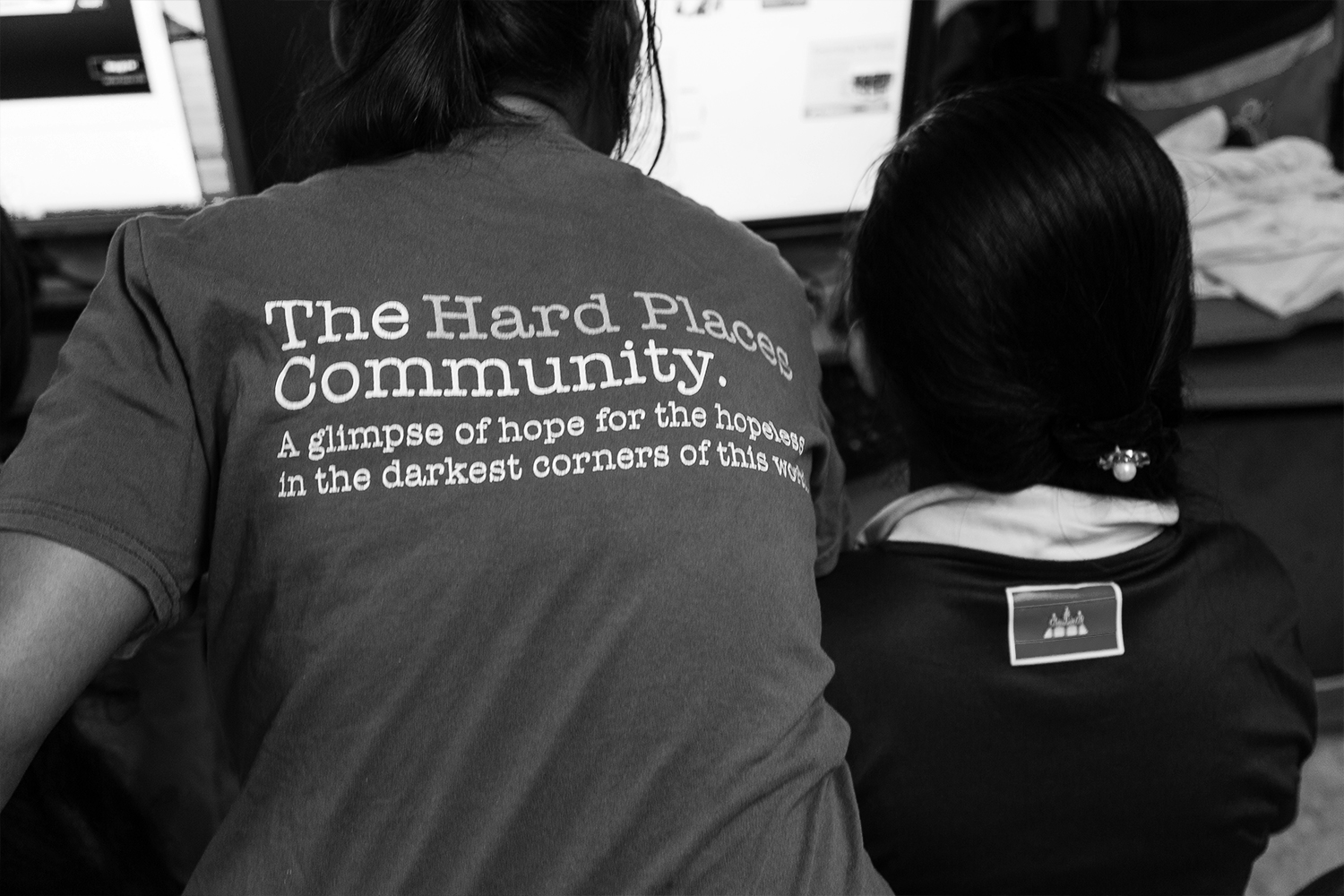 Punlok Thmey Phnom Penh
At Punlok Thmey Phnom Penh, you'll find us planted in the middle of the sex tourist district where our children live and work on the streets. Sex tourists are drawn to this area by pedophile websites that instruct them exactly how to travel to a foreign country with the sole intention of abusing a child. Most of our outreach to the children in this area occurs on the streets where they live. We have daily mobile Kids Clubs for kids who are forced to work on the streets and are not allowed to take breaks long enough to come to our indoor programs.
We are on the streets of the sex tourist district five days a week, from 7:30am-midnight. Currently we have around 400 children attending our programs in Phnom Penh. These children meet in small groups at the public park, on the riverfront, near the market, at our Center. Through these small group gatherings, we are reaching vulnerable children who live in darkness, taking their hands and leading them into the light.
Punlok Thmey Siem Reap
At Punlok Thmey Siem Reap, our Center can be found outside the city, down a long dirt road surrounded by cattle, a much different scene from the hustle and bustle of Phnom Penh. It's like comparing New York City to rural Mississippi! Siem Reap is famous for it's ancient temples, and thousands of visitors flock here regularly to see the ruins. The city itself is a small, cozy tourist town of around 200,000 that has its share of sex tourists, same as Phnom Penh. We work both in the city and in several rural slum areas to reach children whose families have long histories of joining the sex trade at a young age. All the children in our catchment area are at high risk of being sold for sex if they have not been already. It is expected of them by their families and by their culture.
We currently have 297 in our program in Siem Reap. We meet these kids daily in the slums where they live, showing them that the light of Christ shines even in the darkest places.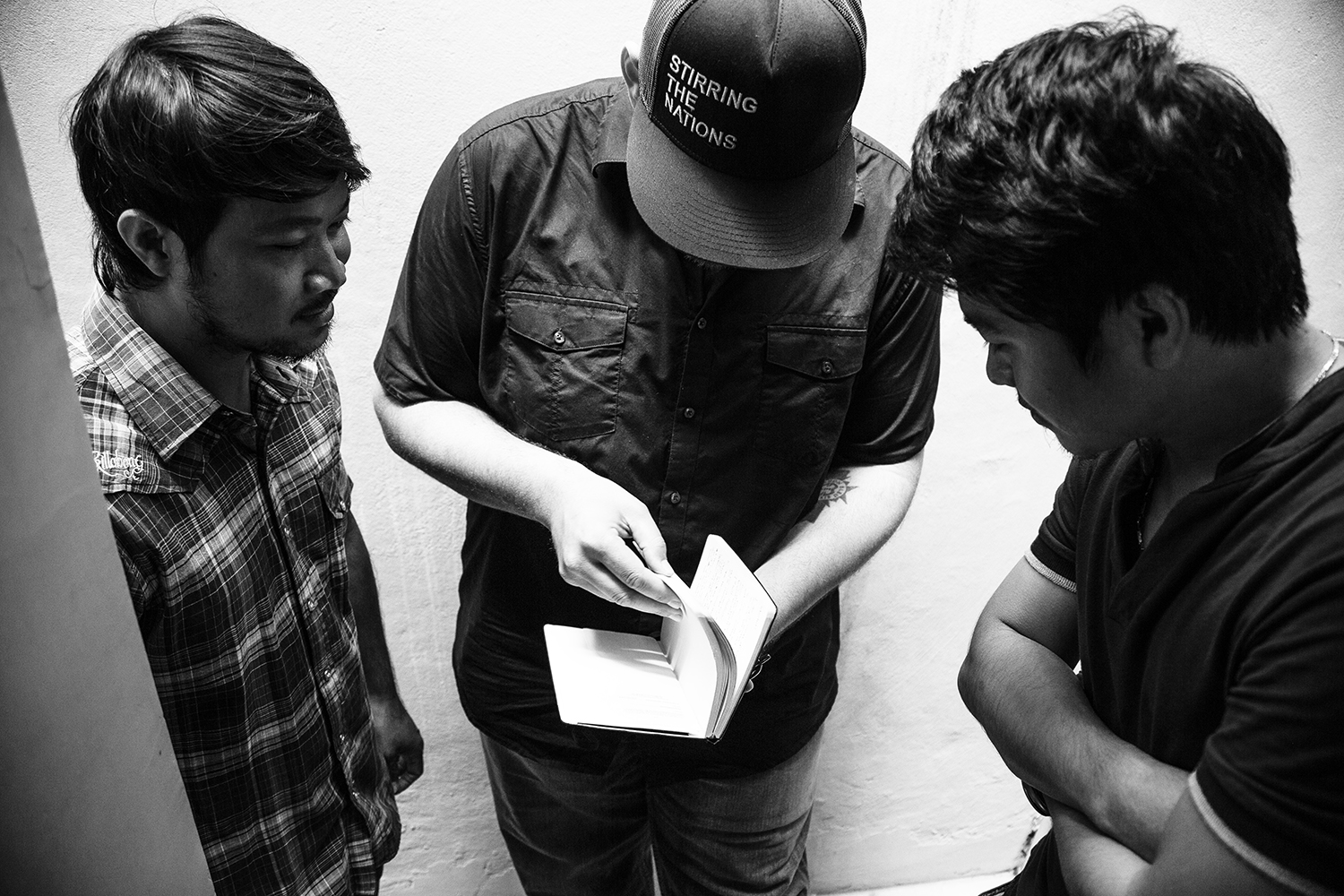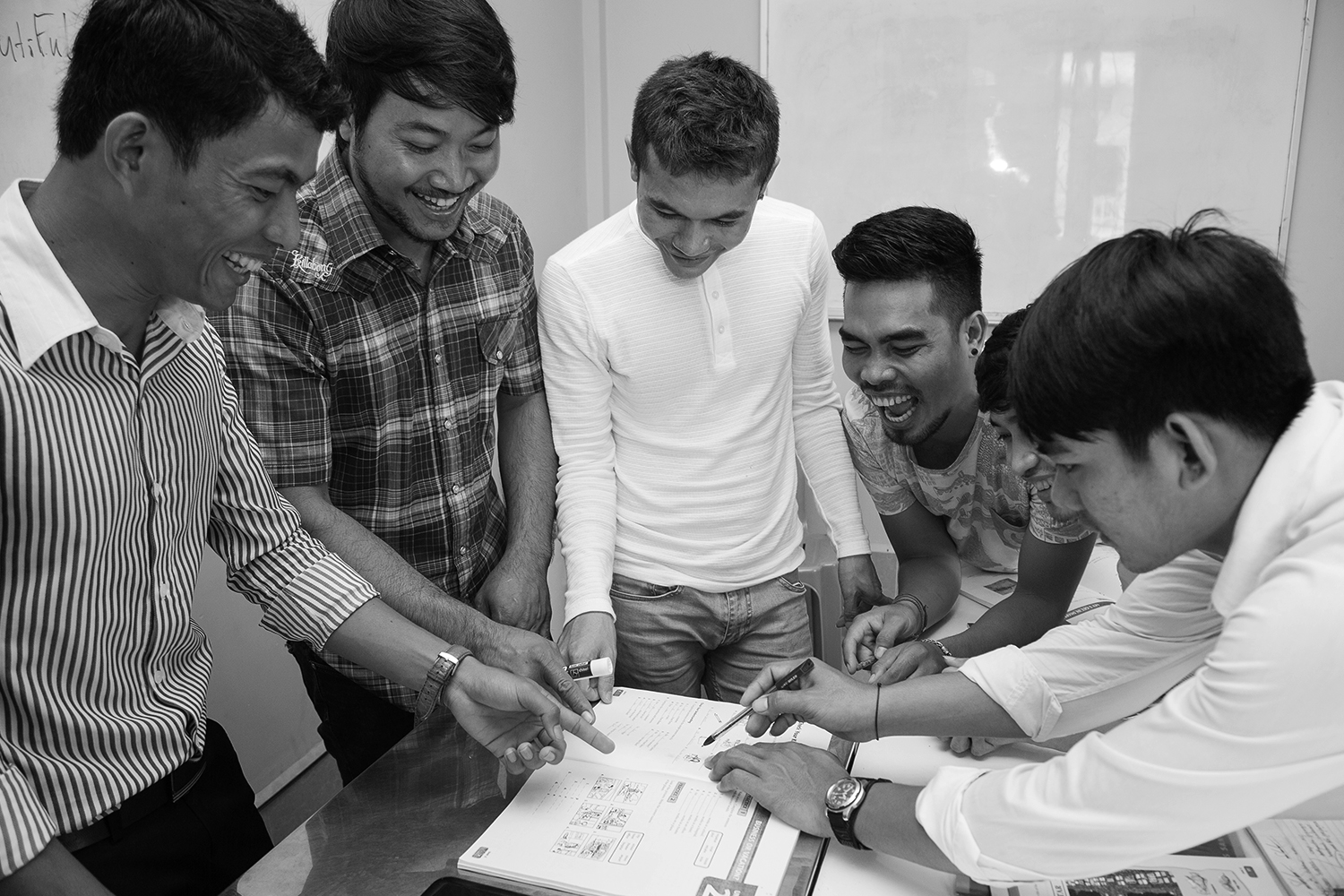 Punlok Thmey Men
Punlok Thmey Men is our outreach to young men in the male brothels of Phnom Penh and Siem Reap. These men were just like you and me-doing the best they could to provide a living for their families. They once came to the big cities in hopes of making it big, but those plans were somehow derailed, and the big cities led them down this much darker path of shame, secrecy and pain.
Punlok Thmey Men offers these guys a way out of the darkness. Through our English programs, our Friday Fun Days, and lots of just hanging out and building relationship, these young men are regaining their dignity and finding love and acceptance they have never experienced before. Some of the men in our program still live in the brothels but come to us daily, and others have decided to leave the brothels of their own volition and join our employment program. No matter what stage of life these young men are in, they can walk into Punlok Thmey Men and be part of a family.
Our employment program offers men a new lease on life through two different businesses in partnership with our professional friends in the US. Right now our guys are training hard to open a restaurant in 2017 and a hair salon in 2018. It's exciting to see them baking, chopping vegetables, learning about hygiene, comparing colors on a hair chart and  nervously taking up their first pair of scissors! These days there is a big buzz around the center as we prepare to launch these guys into their dreams.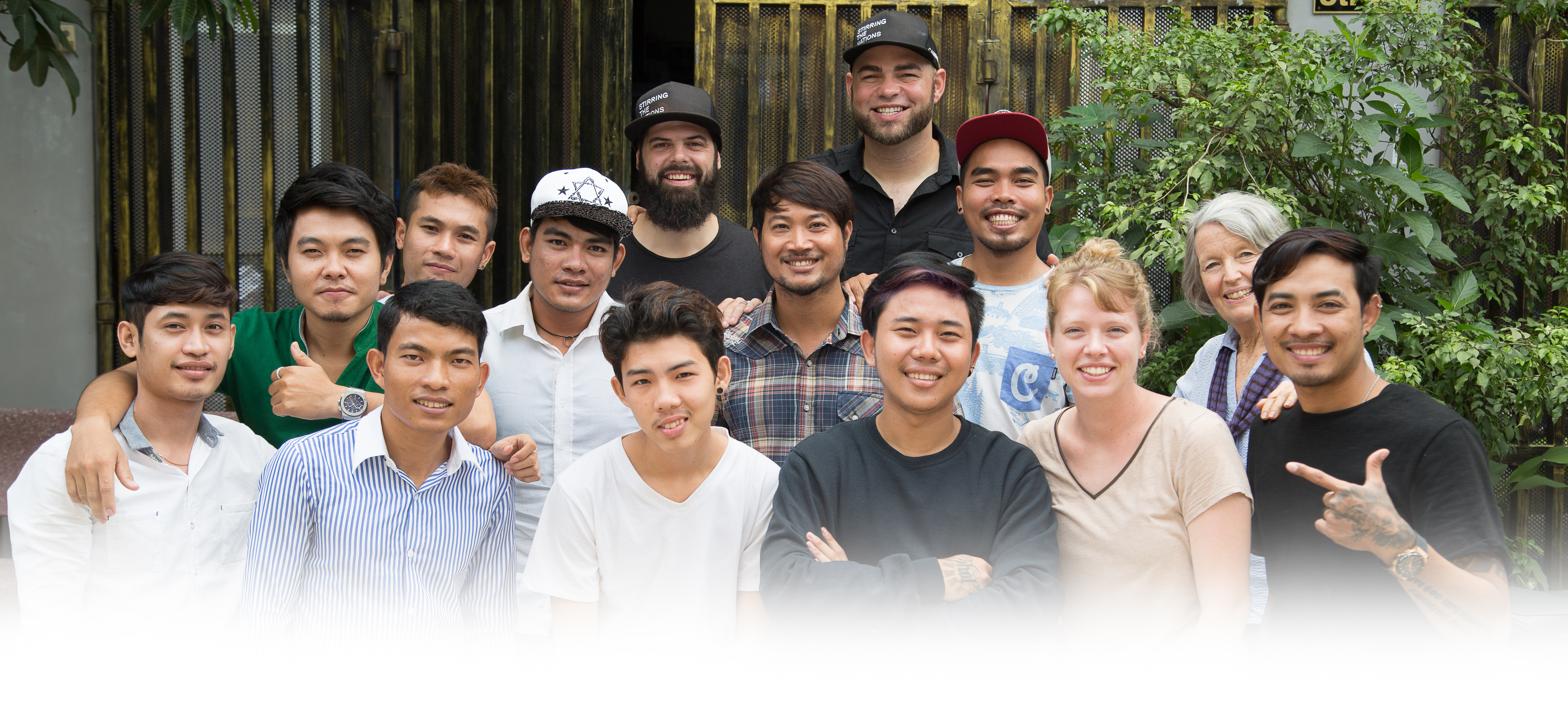 Punlok Thmey Men is our outreach to young men in the male brothels of Phnom Penh and Siem Reap.  No matter what stage of life these young men are in, they can walk into Punlok Thmey Men and be part of a family.
Punlok Thmey Men