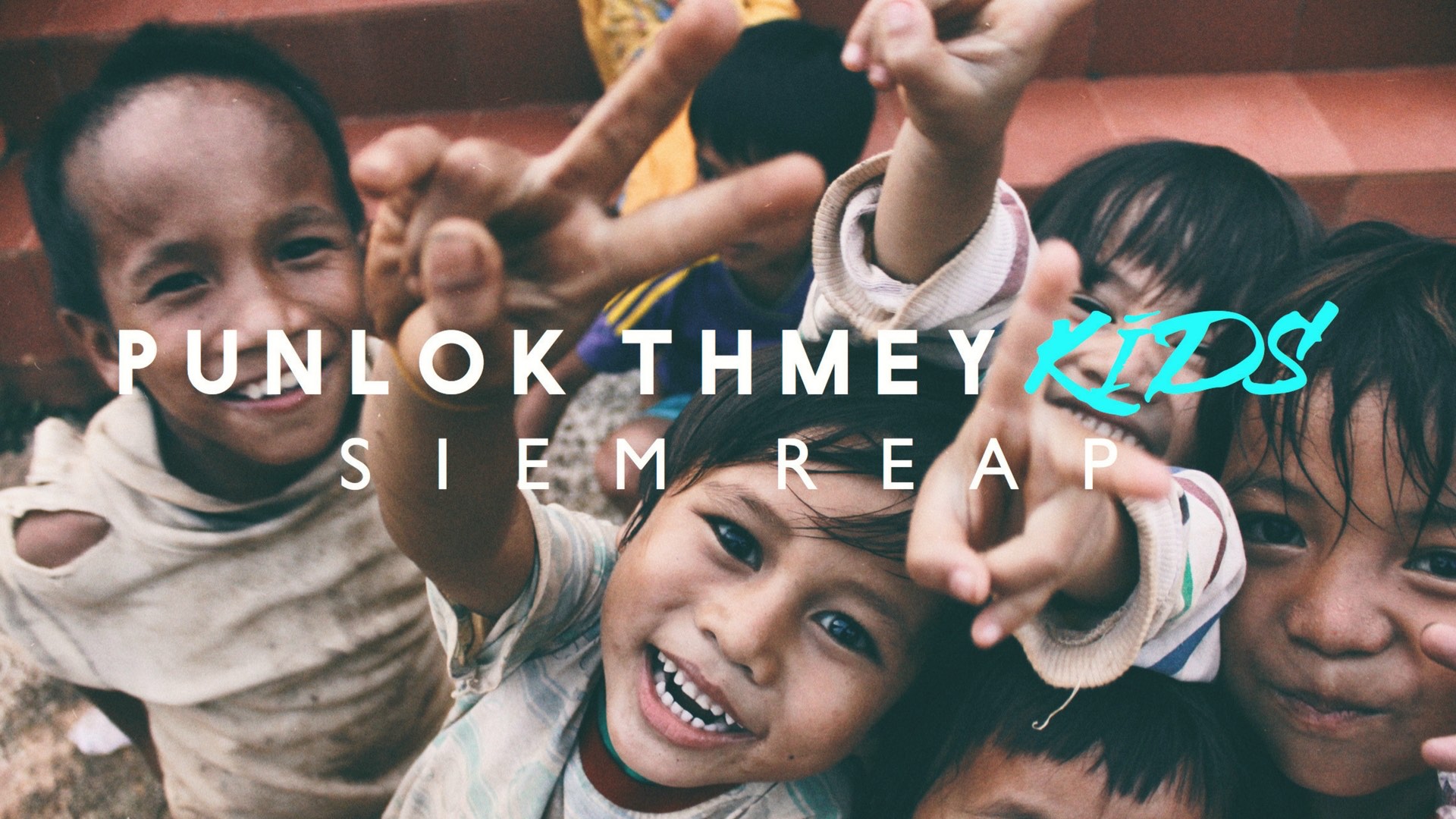 We know that healing is a journey. We intervene through taking our kids off the city streets and onto a soccer field or wrestling mat, through teaching them computer skills that can change their futures and give them an outlet for their pain and frustration. Our professional counselors and social workers dive deep into the lives of our children, bringing freedom and restoration through a long-term program of healing. We walk with the kids through the Cambodian justice system when they go to court and make a stand against the pedophile who's abused them. We boldly stand in the path of destruction and darkness, We proclaim No More! We are dedicated to the whole process of healing and wholeness.
At Punlok Thmey Siem Reap, our Center can be found outside the city, down a long dirt road surrounded by cattle, a much different scene from the hustle and bustle of Phnom Penh. It's like comparing New York City to rural Mississippi! Siem Reap is famous for it's ancient temples, and thousands of visitors flock here regularly to see the ruins. The city itself is a small, cozy tourist town of around 200,000 that has its share of sex tourists, same as Phnom Penh. We work both in the city and in several rural slum areas to reach children whose families have long histories of joining the sex trade at a young age. All the children in our catchment area are at high risk of being sold for sex if they have not been already. It is expected of them by their families and by their culture.
We currently have 297 in our program in Siem Reap. We meet these kids daily in the slums where they live, showing them that the light of Christ shines even in the darkest places.
HOW WE MAKE A DIFFERENCE
Soccer
Our soccer program is off to a great start in Siem Reap! Following after the lead of our head coach in Phnom Penh, Sean Collier, the program is a developmental one that addresses the children at their own age level. The kids are learning life skills that they can use both on and off the field, and their futures are forever changed by the time they spend daily as a team. We are blessed to have a soccer field right across the street from our Center, so the Siem Reap team practices daily and plays regular games with other teams in the community. Through this program, the kids are building relationships with healthy adults for the first time in their lives. These relationships lead to freedom!
English/Computer
English and computer skills are two life skills that can change the life of a child in Cambodia. Because higher-paid jobs can be found when a person has these skills, families are anxious for their children to participate in our programs. Once a child is in our program, the trusting relationships our staff members build with the child can set him on the path to freedom.
Outreach/Social Work
In Siem Reap, our staff team reaches out daily to different slum areas that have histories of selling their children for sex. Our work in Siem Reap just began in 2016, so our team continues to explore new leads on areas where families are known for generation after generation of children entering the sex trade at a young age. Our Social Workers network with the anti-trafficking police and other investigative agencies to find the places where children are living in darkness.